All participants are required to register to have access to the meeting rooms. If you have already registered, upon arrival at Sapienza University, please proceed to the registration area to collect your badge and participant's material.
If you have not registered yet, please proceed to the same area, new-registration section.
The registration area is located in Aula Magna – "Rettorato – Bulding O1".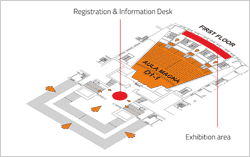 Registration and Information Desk Opening Hours
The Desk will be open at the following times:
Sunday, June 30                       16:00 – 22:00
Monday, July 1                          08:00 – 17:30
Tuesday, July 2                         08:00 – 17:30
Wednesday, July 3                    08:00 – 17:30
Thursday, July 4                        08:00 – 13:30